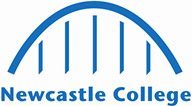 Health Professionals n.e.c.
Job holders in this unit group perform a variety of other health-related professional occupations not elsewhere classified in MINOR GROUP 221: Health Professionals. They may work autonomously or in teams with other health workers.
£31,609
Median Salary
New workers start around £16,080. Normal pay is £31,609 per year. Highly experienced workers can earn up to £69,010.
Daily Tasks
Monitors patient.
Supervises physiotherapy assistants.
Offers advice and education on how to avoid injury and promote patient.
Explains treatment to and instructs patient in posture and other exercises and adapts treatment as necessary.
Plans and undertakes therapy to improve circulation, restore joint mobility, strengthen muscles and reduce pain.
Writes up patients.
Examines medical reports and assesses patient to determine the condition of muscles, nerves or joints in need of treatment.
Provides prosthetic devices to patients and advises on rehabilitation.
Carries out a range of oral/dental treatments.
Diagnoses and treats patients with a variety of hearing-related problems.