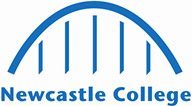 About
Based in the heart of Skelmersdale, West Lancashire College offers students a variety of courses to assist them in achieving their future career.
West Lancashire College is a small, community based college, forming part of the NCG Group which is a large and successful national provider of further and higher education and apprenticeship training. Our college is home to around 3,500 students: made up of young people and adults of all abilities and backgrounds.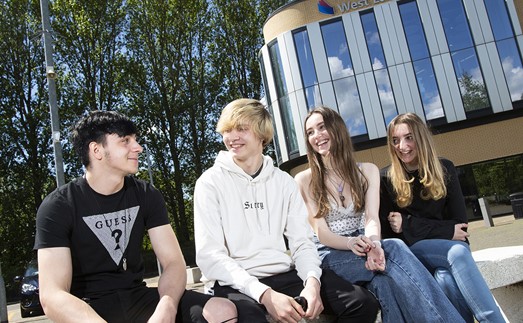 Vision, Strategy and Intent
West Lancashire College is at the heart of the local community, recognised for the work we do in supporting social mobility through a skills and careers focused curriculum that connects individuals to opportunities and enables people to fulfil their potential throughout their lives. 
Developed in 2020 and launched in 2021, our strategy is aligned to NCG's Strategy to 2030 and sets out our role in the region to support our students, communities and our partners. The strategy outlines our strategic objectives which will help us to achieve our vision.
Find out more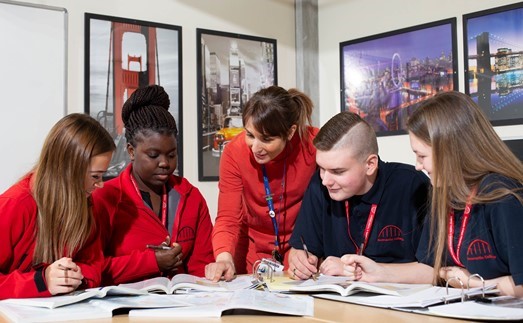 We are part of NCG
West Lancashire College is part of the NCG group of colleges.
NCG's mission is to enable social mobility and economic prosperity through exceptional education. NCG exists to create life-changing opportunities for people that strengthens the prosperity of their local communities.
Our partner colleges include Carlisle College, Kidderminster College, Lewisham College, Newcastle College, Newcastle Sixth Form College and Southwark College
NCG
Autumn Term
5 September to 14 December 2022
Key Dates and Holidays
5 September 2022 - Start of Autumn Term

24 October 2022 - Autumn Half Term Week

31 October 2022 - Return to College

14 December 2022 - Christmas End of Term Holidays
Spring Term
3 January to 30 March 2023
Key Dates and Holidays
3 January 2023 - Return to College

13 February 2023 - Spring Half Term

20 February 2023 - Return to College

30 March 2023 - Spring End of Term Holidays 
Summer Term
17 April to 23 June 2023
Key Dates and Holidays
17 April 2023 - Return to College

29 May 2023 - Summer Half Term

5 June 2023 - Return to College

23 June 2023 - Summer Holidays
Common Questions
If you have a question about West Lancashire College or your course, we are here to help.
How can I find my way around campus?
You will be given a tour of the campus when you start. Our friendly staff will point you in the right direction if you are lost.
Support
I don't have access to a computer at home - can I use one at college?
Yes, you can access a computer in our Learning Zone. You can use a PC to access the internet, browse our e-library and complete any assignments or projects you may have.
How can I travel to college?
Our Student Services can give you information on free college coaches, routes, times and bus passes. You will also receive information about our transport options over email during the enrolment period.
More information on transport
Is there an opportunity for me to complete work experience?
Every student on a programme of study will complete relevant work experience. The work experience process will be explained by your course tutor.
Governing Body
Please click here for details on NCG's Governing Body. 
College Board
Mark Whitworth - Chair

Denise Williamson - Principal of West Lancashire College

Mike Maguire - Governor

Rebecca Butcher - Governor

Jane Galbraith - Governor

Paula Gamester -Governor

Leonie Darby – Staff Representative

Bethany Richman – Student Representative