Counselling Skills Level 2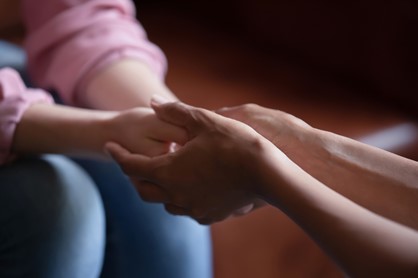 Length 12 Weeks
Study Online Learning
Location Online
Qualification Gained
Level 2 certificate in Counselling Skills NCFE Cache
More about the course
Many people find it helpful to seek counselling at some point in their lives and a counsellor can provide support for people in all sorts of situations.
If you're interested in supporting people to improve their personal well-being, this course will provide you with the correct understanding, knowledge and skills to do that. You will learn about core counselling skills and how to use them in a counselling relationship, as well as counselling theory and the ethical framework that informs how counsellors use their skills.
How often does this course run?
Start dates for this course are flexible and can be joined anytime throughout the year. Once you have made your application, one of our advisers will be in touch to discuss your preferred start date.
Entry requirements
A good level of English and Maths is required, for example GCSEs at Grade A*-D 
or
What will I achieve?
If you successful complete this course, you will receive a Level 2 certificate in Counselling Skills NCFE Cache
What will I learn?
Describe how core counselling skills can be used in a counselling relationship and in other helping activities.
Describe how counselling theory underpins the use of counselling skills.
Describe how the ethical framework informs own use of counselling skills.
Describe how to develop skills and qualities in the future.
Where can I progress?
Level 2 Certificate in Understanding the Safe Handling of Medication in Health and Social Care

Level 2 Certificate in Common Health Conditions

Level 2 Certificate in Understanding Cancer Support

Level 2 Certificate in Understanding Nutrition and Health

Level 2Certificate in Understanding the Care and Management of Diabetes
Course costs
This course is free if you are on an income related benefit, or you are on a low income (a household income of less than £20,817 or an independent income of £12,400). 
If you are 19 and over, please call our Student Services team to confirm the fee for this course. Course costs may be subject to change. 
If you require information on any financial support that may be available to you with fees or study costs on this course, please contact Student Services who will be able to offer advice and assistance on accessing any financial support that may be available. 
Adult Funding Changes
Due to the changes in Government funding from the 1st of August 2019, students who resident in postcodes within Merseyside and Greater Manchester may be unable to access funding from training providers and colleges in Lancashire. You may have to pay all associated course and support costs. 
To check if your postcode is part of the new devolved funding legislation, please contact our Course Enquiries team for further future.