Understanding Safeguarding and Prevent Level 2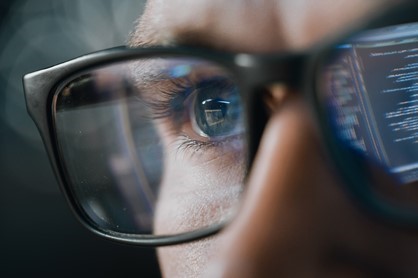 Length 12 Weeks
Study Online Learning
Location Online
Qualification Gained
Level 2 certificate in Understanding Safeguarding and Prevent NCFE Cache
More about the course
Official data shows that in the year ending 31 March 2021, there were 4,915 referrals to the Prevent programme. The purpose of this qualification is to support anyone who is responsible for the safeguarding of people and for helping to prevent radicalisation.
This course also provides students with an understanding of recognising the signs of abuse, how to reduce the risk of radicalisation, as well as the potential consequences of illegal online activity.
How often does this course run?
Start dates for this course are flexible and can be joined anytime throughout the year. Once you have made your application, one of our advisers will be in touch to discuss your preferred start date.
Entry requirements
GCSEs at Grade A*-D (Grade 3-9)
or
What will I achieve?
If you successfully complete this course, you will receive a Level 2 certificate in Understanding Safeguarding and Prevent NCFE Cache
What will I learn?
Understanding the prevent duty
Understanding safeguarding
Understanding online safety
How am I assessed?
Learning will take place via an online platform, you will be able to learn at a time that suits you without the need to attend college.
At the start of your course, you will be allocated a tutor who will support you through your qualification and you will be provided with all learning and assessment materials which have been specifically developed to support you in meeting the qualification requirements. 
Your tutor will also provide you with written feedback on the assessments you submit as well as ongoing support through a remote tutorial.
Where can I progress?
Upon successful completion of the course, students may wish to progress onto: 
Level 2 certificate in Adult Social Care
Level 2 certificate in Preparing To Work In Adult Social Care
Level 2 certificate in Safe Handling Of Medication
Course costs
If you are 19 or over, please call Learner Services on 01695 52300 or email enquiries@westlancs.ac.uk to confirm the fee for this course. Course costs may be subject to change. 
If you need information on any financial support that may be available to you with fees or study costs on this course, please contact Student Services who can offer advice and assistance on accessing any financial support that may be available.
Adult Funding Changes
Due to changes in Government funding from 1st August 2019, students who resident in some postcodes in Merseyside and Greater Manchester may be unable to access funding from training providers and colleges in Lancashire and may have to pay all associated course and support costs.
Please note, this does not include courses that are paid for by Advanced Learner Loans.
To check if your postcode is part of the new devolved funding legislation, please contact Course Enquiries on 01695 52300 for further advice.