If you're a parent, carer or guardian of a West Lancashire College student or applicant, you can find key information, support, and upcoming events here.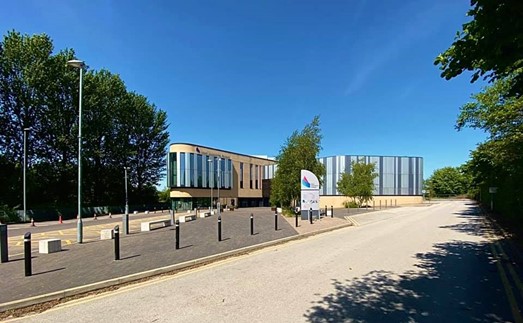 How can we support you?
We aim to keep in touch with parents, guardians and carers on a regular basis in our newsletter, but if you have an enquiry, please contact our Student Services team.
We look forward to supporting your child through this important time in their education. 
You will find lots of important information, such as term dates, absence reporting, parents evening dates and how we track your child's progress in our Parent Guide.
Parents Guide 2023 24
Autumn Term
4 September - 20 December 2023
Key Dates and Holidays
4th September 2023 - Start of Autumn Term

19th October 2023 - Autumn Half Term Week

30th October 2023 - Return to College

20th December 2023 - Christmas End of Term Holidays
Spring Term
8 January to 28 March 2024
Key Dates and Holidays
8th January 2024 - Return to College

9th February 2024 - Start of Spring Half Term

19th February 2024 - Return to College

28th March 2024 - Spring End of Term Holidays
Summer Term
15 April to 21 June 2024
Key Dates and Holidays
15th April 2024 - Return to College
28th May 2024 - Summer Half Term


3rd June 2024 - Return to College


21st June 2024 - Term Ends
Frequently asked questions
Information for parents
When should my child apply to college?
Your child can apply to college whilst they are in Year 11 and as soon as they feel happy with their preferred course choice. We would advise that they send in their application as soon as they can in order to have the best chance of securing a place on the course. 
How does my child apply?
Completing our application process is easy and can be done from any device. Your child should follow the steps below to apply:
Choose a course/programme on our website

Click 'Apply Now' to complete our online application form

Receive confirmation of the application email
Our Admissions Team will be in touch to talk through the application and will let your child know what happens next. They will also keep in touch throughout the year with lots of useful information about next steps and starting college life.
What should I do if my child does not know which course/career to choose?
We advise anyone who is unsure to visit one of our Open Events.
We also have Careers Advisers who can provide a Careers Guidance Interview. This can be arranged Monday to Thursday, 4pm-5pm.
To book a session, call 01695 52383 or email admissions@westlancs.ac.uk
What will it cost for my child to study at West Lancashire College?
If your child is under 19 on 31 August in the year their course starts, course tuition is free. Some courses do have associated costs with uniform or kit, but this will be discussed at interview and financial support is available for those who need it.
Is there any financial support available?
Financial support including bursaries and help with the costs of transport or meals may be available depending on eligibility.
Once your child has applied to college, they will be invited to attend an interview where they will receive more information about the college, have the opportunity to link with subject tutors, ask questions and get specialist guidance on all courses. 
Information on transport, bursaries and help with kit/ uniform costs will also be covered at interview.
We offer a college coach service and have a great financial support package for our younger learners.
What if my child has accepted a conditional offer but has changed their mind about what they would like to study?
Don't worry, it is very common for our applicants to change their mind between application and enrolment.
Anyone wishing to change subject should contact the Admissions Team on 01695 52383 or at admissions@westlancs.ac.uk
Applicants changing their chosen subject may need a further interview to establish if the new choice of course is suitable.
What if my child does not get the GCSE grades they need?
We know that students don't always get the grades that they were predicted, and the main thing is for them not to worry. They should still come along to their enrolment appointment where we will be able to discuss all options available.
This may mean looking at alternative courses, or a lower-level course in the same subject area where possible.
How does the college know my child needs help?
Student needs are usually highlighted by feeder schools and a member of the appropriate support team will attend school reviews for SEN learners as they transition to college.

Applicants are encouraged to disclose any disabilities or barriers to learning on their application form, and to discuss any support needs at interview stage.
In addition, tutors can refer learners to the Learning Support Service if they feel additional support may be required for a learner to reach their full potential.
Parents and/or learners may self-refer at any time to the Learning Support Service.
When does my child start at college?
Term starts in September and all applicants with an offer of a place will be written to in August with a date and time to enrol.
If they have not received a letter by mid-August, have misplaced the letter or are unsure of the arrangements, please call the Admissions Team on 01695 52383 who will be happy to help.
Useful links
Below is some useful information that you might find helpful as a parent, carer or guardian. This includes information on fees and finance, what support is available and information on transport.