Safeguarding and Wellbeing
At West Lancashire College, we understand that all aspects of health are key factors towards your success during your time with us.

We also understand that, at times, students' wellbeing can be affected by a variety of issues, which may mean that you are unable to enjoy the full learner experience at college.
If you have a safeguarding issue to report or need to speak to a member of the Safeguarding Team, please contact 07423438302 / SafeguardingWLC@westlancs.ac.uk during college hours.
Outside of these hours, further support information can be found below.
If you are worried about the safety and welfare of a young person under 18 or a vulnerable adult 18+, you can contact Lancashire Safeguarding on 0300 123 6720 (0300 123 6722 5pm to 8am). 
If you or someone you know is in immediate danger, dial 999.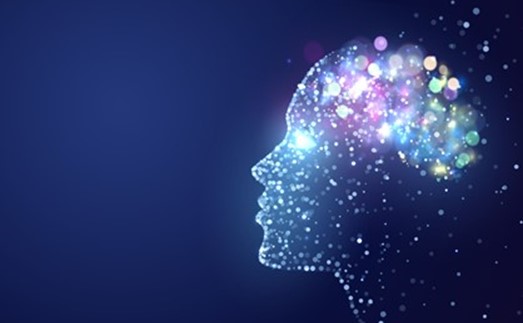 Positive Mental Health Strategies
There are many positive strategies that can be used when you are possibly feeling a little anxious or overwhelmed. This can be as simple as going for a walk, listening to some music or mindfulness.  Simply talking to someone can often help so please get in touch with the Wellbeing Team. 
Support Services
Our students' wellbeing can be affected by a variety of issues, which may mean that you are unable to enjoy the full learner experience at college. The Wellbeing team is here to offer support and guidance at any time. Further information and support out of hours can be found below.
Mental Health
Mental Health Services across Central & West Lancashire
Residents from across Central and West Lancashire who need to access mental health help and support are able to via one number, 24 hours a day
0800 013 0708
Support Services to prevent homelessness and support mental health, wellbeing and social inclusion: 01695 728391  
Whatever you're going through, you can call any time, from any phone for free: 116 123 
The UK charity for the prevention of young suicide.
Contact their HOPELINEUK on 0800 068 4141 or text 07786209697 (9am to 10pm weekdays and 2pm to 10pm weekends)  
Mental Health support: 01257 231660 (National - 0300 123 3393) or text Hello to 07860 022846  
Based at Royal Blackburn Hospital - 0800 953 0110  
NHS Specialist Triage, Assessment and Referral Team
Mental Health Access Line
Lancashire Listening Service
There is a listening service available in Lancashire for anyone concerned about their own, or someone else's, mental health
Call the Freephone Wellbeing and Mental Health Helpline on 0800 915 4640 or text 'Hello' to 07860 022846 (Open Mon-Fri 7pm-11pm and Sat-Sun 12pm-Midnight) 
Talk to a trained volunteer any time of day - Text YM to 85258 
Domestic Abuse and Victim Support
Living with and witnessing domestic abuse should not be part of everyday life. Sadly, for some in can feel 'normal,' but it is not. 
Listed below are local organisations who can support the victims of abuse and those who witness it. 
Domestic violence support organisation
Refuge 0808 100 3062
Admin and Information 01695 50600 
National domestic abuse helpline
0808 2000 247 (in an emergency ring 999) 
Young Victim Support for young people up to 18 in Lancashire who have been affected by crime or subjected to threats or harassment
Call: 0300 111 0323
Text: NEST and your number to 60777
Email info@nestlancashire.org 
If you've been affected by crime, call your local victim care team in Lancashire - 0300 323 0085
Lines are open Monday - Friday 9am - 6pm (08 08 16 89 111 out of hours) 
Victim Support Greater Manchester
0300 303 0162
Lines are open Monday - Friday 9am - 7pm and 9am - 5pm Saturday (08 08 169 111 out of hours)
Also support for young victims in Greater Manchester area
0151 353 4003
Lines are open Monday - Friday 9am - 5pm
08 08 169 111 for out of hours
Also support for young victims in Merseyside area
Homelessness and Social Inclusion
Support Services to prevent homelessness and support mental health, wellbeing and social inclusion
01695 728391  
Call the national helpline if you are homeless, have nowhere to stay tonight, are worried about losing your home in the next two months or are at risk of harm or abuse
0808 800 4444 
The building homes several charitable organisations, CIC's, groups and church services whilst also hosting, developing and delivering a range of activities & initiatives to help serve the Skelmersdale community and beyond
01695 725014
Providing a safe and friendly environment for the local and wider community.  Independent Digmoor foodbank - any donations of food, clothes and shoes are greatly appreciated
01695 727483
Drug and Alcohol Support
Free, confidential support with drugs, alcohol or mental health

0808 164 0074 
Sexual Health
If you need advice on Emergency Contraception, Sexual Health or Contraception, please contact the service on 0300 1234 154 
A national service providing advice on sexual health matters including sex & relationships, contraception, STIs and more 
LGBTQ+
West Lancashire College is proud to be an inclusive college. The PRIDE In West Lancashire College group is a safe environment where everyone is welcome to learn about and share experiences of the LGBTQ+ community.
Please contact the Wellbeing Team for further information.
A Manchester-based organisation providing support to LGBTQ+ young people and their parents / carers
0161 660 3347
Operation Encompass
West Lancashire College takes part in Operation Encompass, which is a police and education early information safeguarding partnership enabling schools and colleges to offer immediate support to children and young people experiencing and / or witnessing domestic abuse.   
The college's Key Adult (Designated Safeguarding Lead or Deputy Designated Safeguarding Lead) will be notified by the police prior to the start of the next college day after an incident of domestic abuse that has been attended by the police.  The information is supplied in confidence and enables the college to effectively provide support to the young person(s). 
Care Experienced Students
Students who have been in care face a number of additional challenges, so we work in partnership with carers, social workers and other professionals to put a plan in place that will give them the support they need. Each care-experienced student at the College is supported by a designated staff member (Julie-Ann or Fiona) and a Personal Education Plan (PEP). 
West Lancashire College is aware of and understands the challenges that care experienced students face. Although we may never know what happened in their life prior to college we work hard to make every student feel supported and part of a community. 
We are a partner of the Care Leavers Covenant, which helps support students with their progression and next steps after college. Through this partnership, our dedicated Care Leaver Coordinator organises activities and signposts opportunities in the local area. They also run workshops throughout the year for care experienced students, provide progression and support during exam time and organise events to help students meet other care experienced individuals. 
Further information for Care Experienced students going to university can be found on the UCAS Care Experienced page. 
Fika Mental Fitness
West Lancashire College has partnered with Fika mental fitness to bring its students a tool to help them stay motivated, productive, focused and connected. 
The Fika: Student Skills app offers a dedicated series of programmes created to help students learn from expert psychologists, other students, academic and professional athletes.  
Students can use the app to access five-minute video, audio and text programmes covering many topics, including managing distractions and uncertainty, maintaining motivation and positivity, staying connected, self-care and healthy habits. As well as gaining invaluable insights into the science behind our mental health and develop the seven skills of Mental Fitness: focus, confidence, motivation, connection, positivity, meaning and managing stress. 
Students can also take part in Fika's daily community mental fitness workout, share experiences, learn from other members of the community and cheer each other on. 
Fika Application
Our website contains links to websites owned and operated by third parties. If you use these links you leave our website. These links are provided for your information and convenience only and are not an endorsement by West Lancashire College of the content of such linked websites or third-party services. West Lancashire College has no control of the content of any linked website and is not responsible for these websites or their content or availability.