Access To Higher Education: Nursing (Part Time)
Start Date: 2nd September 2024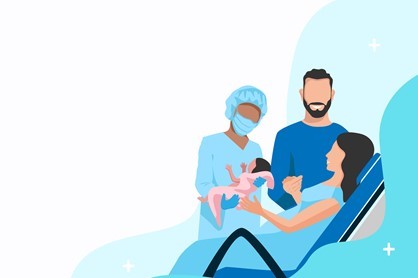 Length 32 Weeks
Study Part Time
Location Online
Qualification Gained
(QAA) Access To Higher Education Diploma (AIM)
More about the course
Our Access To Higher Education Nursing course is part of our Health Careers Academy and provides a route to study at University for those wishing to specialise in Adult Nursing, Midwifery, Child Nursing, Occupational Therapy, Mental Health Nursing, Social Work or Paramedics. 
Students on this course will benefit from links with the Royal College of Nursing and partner Universities, plus unique work placements in a variety of roles within the medical sector offered with leading employers including NHS, HCRG and West Lancashire Partnership. 
Entry requirements
GCSEs in English and Maths (Grade C or above)
or
a Level 2 Functional Skills for progression to Adult Nursing or Mental Health Nursing
You will also need to attend an interview to assess your suitability for the course
What will I achieve?
Upon successful completion of the course, you will receive a nationally recognised and highly regarded (QAA) Access To Higher Education Diploma (AIM)
What will I learn?
Models of health
Human cell biology
Role and responsibilities of Health Care professionals
Health psychology
Psychopathology
Ethical issues in social policy
Health promotion
The National Health Service
Biological communication systems
Human respiratory and cardiac systems
Infectious diseases
Physiology and digestive processes
Reproduction
Skeleton and muscles
Research and referencing
Producing a written assignment
You will also study a range of skills to prepare you for Higher Education. 
If you don't have any work experience in a care setting, this is something that you ought to consider before starting the course so that you have an understanding of working in the field. This will prepare you for writing a personal statement for University.
How am I assessed?
Our Access To Higher Education courses are accredited by AIM Awards
Where can I progress?
If you successfully complete a Level 3 course at West Lancashire College, you are eligible to apply for a place on an appropriate degree programme. This will be subject to a satisfactory interview. 
The expectation is and the emphasis of the course is that you will be both applying and progressing onto a degree course at a range of Higher Education Institutions e.g. University of Central Lancashire and Edge Hill University.
Course costs
This is a free course*. 
*Your Advanced Learner Loan is required to written off on completion of eligible Higher Education qualification. 
If you are aged 19-23 and studying your first full Level 3 course, this course could be free for you. Please call 01695 52300 or email enquiries@westlancs.ac.uk to confirm the fee for this course. Course costs may be subject to change. 
If you are aged 19 and over, studying your second or subsequent Level 3 free, or discounts fees are not available, please call Student Services on 01695 52300 for information on Advanced Learning Loans.
Alternatively, you can view the Government Advanced Learning Loans page to find out more.
If you need information on any financial support that may be available to you with fees or study costs on this course, please contact Student Services who can offer advice and assistance on accessing any financial support that may be available.
*19-23 year olds may be entitled to a 100% fee discount, subject to eligibility.
Adult Funding Changes
Due to changes in Government funding from 1st August 2019, students who resident in some postcodes in Merseyside and Greater Manchester may be unable to access funding from training providers and colleges in Lancashire and may have to pay all associated course and support costs.
Please note, this does not include courses that are paid for by Advanced Learner Loans.
To check if your postcode is part of the new devolved funding legislation, please contact Course Enquiries on 01695 52300 for further advice.