Online Courses
Computer Science
Computer Science is practically boundless and lies somewhere between logic, creativity, structure, chaos, certainty and abstraction. We have barely scratched the surface of what's possible.
Our Computer Science courses provides students with the opportunity to learn about an array of topics including software development, data analysis, project management, plus much more.
Next Event
West Lancashire College
Monday 16th October 2023
4:30pm - 7:00pm
Find out more
Meet our students and tutors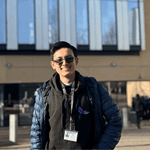 Angelo
Computer Science Student
I'm enjoying studying Computer Science to get qualifications so that I can be accepted into a course focused on artificial intelligence at University. Artificial intelligence will shape how our society develops and how people will live their lives in the future, so having a job relating to the field will be very beneficial and is my end goal.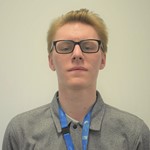 Aron
Computer Science Lecturer
Prior to teaching at West Lancashire College, I obtained my Honours Degree and Masters Degree in computing specialising in Games Programming and Visual Computing. I am a lecturer for the BTEC Level 2 and 3 Computing Course, which utilises my specialisms very well. With plenty of programming units to teach and a game specialised unit, I can plan lessons around my own knowledge and pass these on to learners that want to know more. I want to share my passion for programming and computing with students who aren't sure about computing and think it to be too technical, but I want to highlight to them that with practice and commitment, it can be engaging and fun.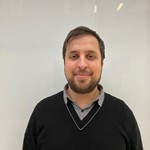 Jules Halder
Computer Science Lecturer
I have a degree in Web Systems Development and a First Honours Master's Degree in Cyber Security. I got into teaching to show students that computing isn't just about how to create Word documents or spreadsheets; it's much more interesting! I'm here to provide students with the building blocks they need to learn a range of knowledge, skills and behaviours in computing.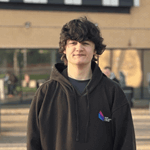 Kian
Computer Science Student
My future ambitions will be linked to the course I am studying now; I want to establish myself within the fields of cybersecurity or artificial intelligence This will be possible by gaining experience in these fields through an apprenticeship at a university or by choosing a course that links both of these subjects together.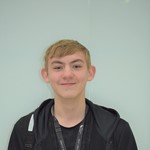 Lewis
Computer Science Student
I'm currently in my 2nd year, studying Level 3 Computer Science with one of my favourite aspects being how well the tutors treat the students and allow everyone to feel included. Within my course, I thoroughly enjoy using the software, coding units as well as how the course can progress me towards university and future jobs. In regard to universities, I have applied for Edge Hill, John Moores and UCLAN, who have all offered me a place. I would recommend West Lancashire College to any high school student who is already thinking about their future. The facilities within the IT department are exceptional, in comparison to other educational systems and as a former student at another college, I have seen the difference. West Lancashire College is extremely supportive within a friendly and safe environment. I would highly recommend to all.