Principles of Dementia Care Level 3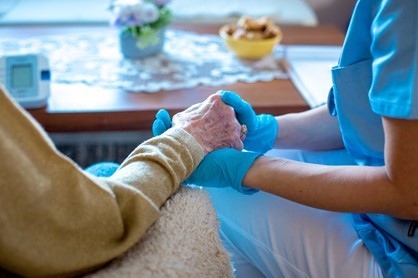 Length 16 Weeks
Study Online Learning
Location Online
Qualification Gained
Level 3 certificate in Principles of Dementia Care NCFE Cache
More about the course
There are 944,000 people living with dementia in the UK today, with this number expected to rise to over one million by 2025. Our Level 3 Certificate in Understanding the Principles of Dementia Care enables students to develop their knowledge and understanding of caring for individuals with dementia. It also allows students to develop in-depth knowledge and understanding of dementia and its effects.
Within the course, you will gain an understanding of the types of dementia, the importance of early diagnosis, the role of communication, interaction and inclusion in dementia care and support.
How often does this course run?
Start dates for this course are flexible and can be joined anytime throughout the year. Once you have made your application, one of our advisers will be in touch to discuss your preferred start date.
Entry requirements
Level 2 certificate in the Principles of Dementia Care
GCSEs at Grade A*-D (Grade 3-9)
or
What will I achieve?
If you successfully complete this course, you will receive a Level 3 certificate in Principles of Dementia Care NCFE Cache
What will I learn?
Understanding dementia
How person-centred approaches are used to underpin the care and support of individuals with dementia
Supportive positive interaction, occupation and activity in dementia
Equality, diversity and inclusion in dementia care and support
How to support individuals with dementia to exercise choice and rights
The administration of medication and well-being of individuals with dementia
How am I assessed?
Learning will take place via an online platform, you will be able to learn at a time that suits you without the need to attend college.
At the start of your course, you will be allocated a tutor who will support you through your qualification and you will be provided with all learning and assessment materials which have been specifically developed to support you in meeting the qualification requirements. 
Your tutor will also provide you with written feedback on the assessments you submit as well as ongoing support through a remote tutorial.
Where can I progress?
There are a number of related courses on our website that you can progress onto, including our Level 3 Principles of End of Life Care course.
Course costs
Course fees will be discussed at the initial enquiry, as most of our courses are funded, depending on the individual circumstances.