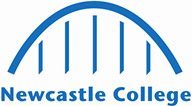 Meet Our Students
Read about the experiences that our students embark on whilst studying at West Lancashire College.
3,500
students at West Lancashire College
Charlie
Business BTEC Extended Diploma Level 3
I joined West Lancashire College as it was my local college and offered the course I wanted. The course is great and my teachers work continuously hard to help me achieve the results I desire. The Business BTEC has given me many transferable skills and on completion of my course, I hope to go to Edge Hill University to study a Bachelor Honours in Film Studies.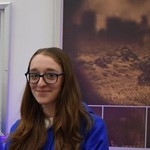 Jessica
Early Years Education
I chose West Lancashire College because it offered the course I wanted to take and is my local college. I have gained so much work experience on my programme and I am currently on placement at St Richard's Primary School which I love. My tutors are beyond amazing and have been so supportive. After I complete my course, I want to go on to study a BA in Primary Education with QTS.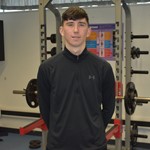 Dan
Sport
I chose to study at West Lancashire College as it had a course that suited me and my passion perfectly, even the personal training aspects of the course have been transferable to my coaching skills.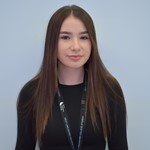 Fay
BTEC Level 3 Extended National Diploma in Engineering
Within my course, we cover many core units and in particular, Mathematics for Engineering Technicians is a personal favourite of mine. My career ambition is to become an architect, in which the Engineering course is preparing me for my next steps into Civil Engineering degrees and applying for universities.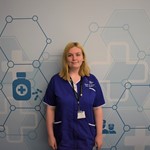 Alicia
Level 3 Health and Social Care
I've been enjoying learning about the different diseases, the heart in the anatomy unit, as well as aspects within public health, such as: medicines, different treatment and strategies that the government put into place to help the public. I'd recommend West Lancashire College to all high school students, as I was able to explore different careers as the tutors accommodated my learning in order to suit my interests.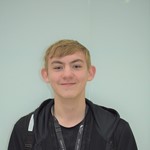 Lewis
Level 3 Computer Science
I'm currently in my 2nd year, studying Level 3 Computer Science with one of my favourite aspects being how well the tutors treat the students and allow everyone to feel included. Within my course, I thoroughly enjoy using the software, coding units as well as how the course can progress me towards university and future jobs. In regard to universities, I have applied for Edge Hill, John Moores and UCLAN, who have all offered me a place. I would recommend West Lancashire College to any high school student who is already thinking about their future. The facilities within the IT department are exceptional, in comparison to other educational systems and as a former student at another college, I have seen the difference. West Lancashire College is extremely supportive within a friendly and safe environment. I would highly recommend to all.