Meet Our Students
Read about the experiences that our students embark on whilst studying at West Lancashire College.
3,500
students at West Lancashire College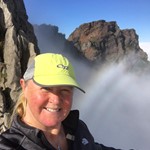 Amanda
Online Student
I work for Lancashire County Council as a Community Project Officer; my role is to listen to Lancashire residents and support communities to Grow Social Capital. I am also the thematic lead for mental health. I wanted to make sure I was able to fulfil this role effectively so I found some courses that I might find useful. They were free and online so I enrolled. The process was easy and the workbooks easy to follow in bite sized chunks. I was assigned a tutor who gave me feedback and reminded me when I was getting a bit behind. I was a little hesitant about the course being online but sometimes a full day is too much and I think I learnt more this way. I'd recommend West Lancashire College to anyone considering this pathway.
Alicia
Health and Social Care Student
I've been enjoying learning about the different diseases, the heart in the anatomy unit, as well as aspects within public health, such as: medicines, different treatment and strategies that the government put into place to help the public. I'd recommend West Lancashire College to all high school students, as I was able to explore different careers as the tutors accommodated my learning in order to suit my interests.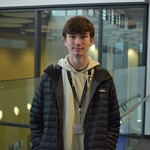 Charlie
Business Student
I joined West Lancashire College as it was my local college and offered the course I wanted. The course is great and my teachers work continuously hard to help me achieve the results I desire. The Business BTEC has given me many transferable skills and on completion of my course, I hope to go to Edge Hill University to study a Bachelor Honours in Film Studies.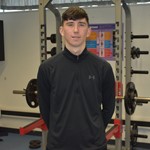 Dan
Sports Student
I chose to study at West Lancashire College as it had a course that suited me and my passion perfectly, even the personal training aspects of the course have been transferable to my coaching skills.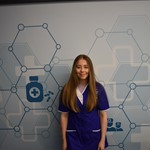 Eleanor
Health and Social Care Student
I would highly recommend the Health and Social care course at West Lancs to all, as I feel like I'm treated quite differently to how I was during my time at high school. Being here, the teachers respect you as the adult that you are and how independent you are. Within my Level 3 course, I study 25% exam and 75% coursework, as well as the practical side. I also participate in work experience as part of my course, alongside trips and visits.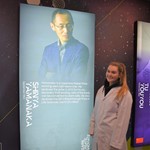 Elizabeth
School of Medicine Student
My experience at West Lancashire College has been very positive, especially with helping me gain my work experience placement in a dental practice. I shadowed both the dentist and the hygienist, in which I was taught to chart and also made my own impressions and fillings.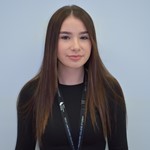 Fay
Engineering Student
Within my course, we cover many core units and in particular, Mathematics for Engineering Technicians is a personal favourite of mine. My career ambition is to become an architect, in which the Engineering course is preparing me for my next steps into Civil Engineering degrees and applying for universities.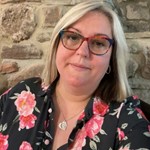 Helen
Online Student
In late December 2022, I completed the online Level 2 certificate in Understanding Mental Health First Aid and Advocacy in the Workplace. The course was incredibly informative and easy to navigate and the tutor was always available quickly to answer any queries I had. Once each unit was submitted, marking and feedback was provided quickly and I was given plenty of useable information on how to improve moving forward, as well as some potential further reading. My experience was incredibly positive and my journey was made as easy as possible by all of the staff. So much so, that I have continued onto another online course and have every intention of continuing my studies with West Lancashire College. I can quite honestly say that this has been one of the best educational experiences I have had.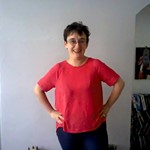 Helen
Online Student
I have completed two online courses at West Lancashire College, the first one was Mental Health First and the second was Counselling. The process of registering Mental Health First Aid started when I saw the course advertised on Free Courses Online. After initial contact with Free Courses Online had been made they wanted to know why I was interested in the course and then gave my information to West Lancashire College. The team contacted me and gave me information on what to expect in the course and the time frame it would cover, contact details for the tutor and the date the course would start. The course tutor for Mental Health First Aid was very helpful. I supported myself very well and was very understanding of my dyslexic needs. Before the submission date for the unit due in date, I would send my completed work to my tutor for her to look at to see if it meets the criteria for the unit. West Lancashire College have been very understanding with my Dyslexic needs and I would recommend their courses to anyone. The course tutor for Counselling contacted me before the course started to explain what the college expected of me. Each time a unit was due in, I would get constructive feedback on what needed improving before handing the unit in. My course tutor for Counselling was particularly supportive when I needed to ask for an extra extension and felt very supported. Completing both Counselling and Mental Health First Aid courses has made me look at different career opportunities.
Jack
Business Apprentice
I have been an apprentice for Building Careers UK under West Lancashire College for almost a year and I have found it to be the best path. The work I have completed for the Apprenticeship has allowed me to fully understand my role and other roles within the organisation. The support I have received from West Lancashire College and my tutor has been excellent and really pushed me towards getting the best grade possible, with a high quality of work. I would recommend this path to anyone who is unsure of where they want to go after high school or college.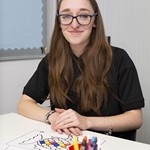 Jess
Early Years Education Student
I chose West Lancashire College because it offered the course I wanted to take and is my local college. I have gained so much work experience on my programme and I am currently on placement at St Richard's Primary School which I love. My tutors are beyond amazing and have been so supportive. After I complete my course, I want to go on to study a BA in Primary Education with QTS.
Laura
Online Student
I undertook the Understanding Autism course, which was very informative, but it also allowed me to think about how I'm able to improve situations for those with autism. I am grateful for the help that I received during the course as due to my visual impairment, I required longer to complete the materials and assignments. The course was flexible and I could complete the work in my own time, with adjusted deadlines.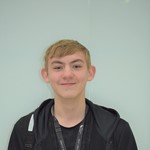 Lewis
Computer Science Student
I'm currently in my 2nd year, studying Level 3 Computer Science with one of my favourite aspects being how well the tutors treat the students and allow everyone to feel included. Within my course, I thoroughly enjoy using the software, coding units as well as how the course can progress me towards university and future jobs. In regard to universities, I have applied for Edge Hill, John Moores and UCLAN, who have all offered me a place. I would recommend West Lancashire College to any high school student who is already thinking about their future. The facilities within the IT department are exceptional, in comparison to other educational systems and as a former student at another college, I have seen the difference. West Lancashire College is extremely supportive within a friendly and safe environment. I would highly recommend to all.
Melissa
Business Apprentice
This apprenticeship has improved my confidence greatly. I am learning important transferable skills that will help me in my work place now and in the future. Not only has the apprenticeship helped me in my job role, but has also given me the opportunity to learn how other businesses work and take tips from them to better my own work. I feel supported by my tutor Anjuman, as she guides me through this course.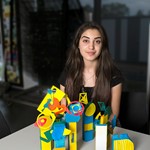 Nourhan
Art and Design Student
Studying Art at West Lancashire College has helped me to generate ideas and express myself through my artwork. I am now studying a BA (Hons) in Graphic Design at UCLan. I would thoroughly recommend the course to someone who would like to follow a similar path.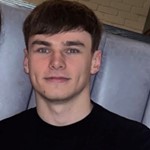 Oliver
Business Apprentice
I would just like to say the apprenticeship is fantastic and I am really enjoying my time here at West Lancashire College. I am learning so many new things that have helped me to not only build, but to enhance my skills towards my full time job and in life. The Apprenticeship tutor, Anjuman is so friendly and easy to get on with. She makes me feel very welcome at West Lancashire College.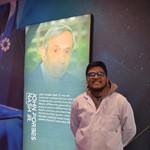 Rajdeep
School of Medicine Student
Staff are more than welcome to aid you in your studies, but also provide exceptional resources to boost your understanding of what being a medical professional entails. All tutors give helpful insights on UCAS applications and what to expect with medical aptitude assessments too.