Meet Our Tutors
Our tutors are industry experts who can share their knowledge and expertise with you. Get to know our tutors and find out a little bit more about their background and why they love to do what they do.
Good
Ofsted Report January 2022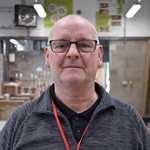 Alan Finnetty
Bricklaying Lecturer
I am a passionate brickwork lecturer with over 40 years of experience in construction, I have developed a broad range of knowledge and skills building large homes, hospitals, and schools with recognised construction companies. I have extensive experience as a mentor and teacher for a diverse range of students with over 15 years in education for ages ranged 16-18yrs and adult students. I have gained qualifications for tutoring brickwork at levels 1, 2 and 3 diplomas, IQA and Assessing. I have experienced, in further education, broader ranges of teaching to SEN and school groups.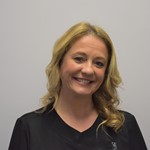 Alison Barford
Hairdressing Lecturer
I have worked in the hairdressing industry for over 30 years, with 15+ years as a hairdressing educator. I enjoy seeing our students reach their potential and progressing in the hairdressing industry. I also enjoy developing my own skills and passing this on to students. As a lecturer, I ensure students reach their full potential and achieve their hairdressing qualifications by managing and providing an effective learning environment. Students will gain the essential knowledge, skills and confidence to prepare them to work in the hairdressing sector.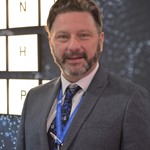 Andy Higham
Chemistry Lecturer
I started teaching chemistry in 2004 and I have worked at West Lancashire College since November 2021. I enjoy teaching to all the students in my classes, helping them to achieve outstanding success. Chemistry is a subject that can develop the student in many more ways than simply subject knowledge and it is a pleasure to see all my students fulfil their undoubted potential during the course. I have enjoyed success in many different roles in education, including pastoral leadership, head of department, head of faculty, as well as teaching and learning coaching. During this time, I have been lucky to work with some fantastic educators and truly inspirational people. I aim to use my years of experience in industry and education, in every chemistry lesson, to enthuse and motivate the students at West Lancashire College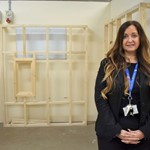 Amanda Maddocks
Curriculum Manager for Construction, National Secretary of British Association of Construction Heads
As Curriculum Manager for Construction, I have high expectations for both student and staff. I am passionate about ensuring the learning experience in Construction is the very best it can be, always looking for additional opportunities that students wouldn't get anywhere else. We create a safe and supportive environment to ensure all learners reach their full potential and progress into the Construction Industry, with support from our network of employer links.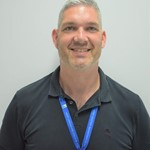 Anthony Dickinson
Bricklaying Lecturer
I have been a lecturer at West Lancashire College for 10 years and prior to working here, I was part of the Construction industry for more than 28 years, where I developed a broader range of knowledge and skills. I am dedicated and knowledgeable college lecturer with a passion for education and a strong commitment to student success. My extensive knowledge base allows me to provide in-depth insights and practical applications to students, fostering a deeper understanding of the subject with adept and design and develop curriculum that align with the needs of my students and the course objectives. I incorporate a variety of teaching methods, such as lectures, interactive discussions, case studies, and hands-on activities, to promote active learning and cater to diverse learning styles.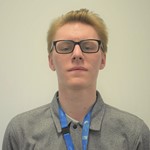 Aron
Computer Science Lecturer
Prior to teaching at West Lancashire College, I obtained my Honours Degree and Masters Degree in computing specialising in Games Programming and Visual Computing. I am a lecturer for the BTEC Level 2 and 3 Computing Course, which utilises my specialisms very well. With plenty of programming units to teach and a game specialised unit, I can plan lessons around my own knowledge and pass these on to learners that want to know more. I want to share my passion for programming and computing with students who aren't sure about computing and think it to be too technical, but I want to highlight to them that with practice and commitment, it can be engaging and fun.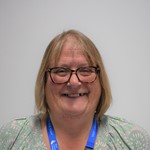 Carol Reid
Clinical Educator for Health T Levels
I am an accomplished educator with a passion for inspiring young minds and fostering a love for learning. With over 15 years of teaching experience, I am honoured to have made a significant impact in the lives of countless students. I began my career as a Registered General Nurse, with over 20 years of experience in the healthcare field. Within that time, I have developed a strong foundation in medical knowledge and nursing skills. Throughout my career, I have worked in various healthcare settings, including hospitals, clinics, pharmacies and long-term care facilities. My areas of expertise including medical-surgical nursing. I have cared for patients with diverse medical conditions, providing them with personalised and holistic care. As a new member of the Health and Social Care team at West Lancashire College, I am delighted to be teaching on the Level 2 and Level 3 courses, as well as being the Clinical Educator for Health T Levels.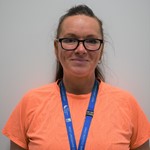 Caroline Stewart
Sports Lecturer
I began working at West Lancashire College in 2013 after completing my PGCE placement here. Having been involved in sports for over 25 years, my passion for the subject continues to grow with my focus now on physiology, personal training and sports therapy. Working with young adults who share my passion is what I enjoy the most about working here. Seeing our students achieve and progress makes it all worth while!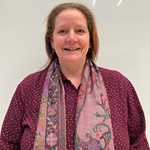 Catherine Shiel
Business Lecturer
I feel privileged to work in a sector that is vital in transforming lives. I always aim to provide a learning experience that goes beyond the classroom with 'real world' experiences that encourage innovation, creativity and thinking to equip learners with the skills for success in an ever-changing world.
Anthony Robinson
Curriculum Manager for Engineering
I have vast automotive industry experience and I've had a number of job roles within the sector, including diagnostic technician and workshop controller with manufacturers, such as Honda, Toyota and Lexus. I joined West Lancashire College in 2007 and have also been part of a team of authors who revised the popular Hillier's Fundamentals of Automotive Electronics textbook. I am a fully qualified Level 4 Hybrid and EV master technician.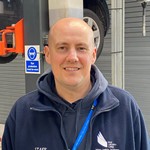 Chris Wilkinson
Motor Vehicle Tutor
Prior to becoming a Motor Vehicle Tutor at West Lancashire College, I completed an industry Apprenticeship as well as being an MOT tester in an independent garage in Liverpool and working for Toyota. I moved into Education in 2005 and have valued my time teaching wonderful students.
Claire Procter
Beauty Therapy Lecturer
I have been in the Spa and Beauty industry for more than 20 years. I completed my training at Skelmersdale College and enjoyed every minute of it. My career started working on board a cruise ship as a Spa and Massage Therapist. This enabled me to travel around the world visiting many countries doing the job I love. After this I lived and worked abroad finally returning to the UK being self-employed. I have worked at West Lancashire College for 19 years and teach level 1 – 4 in beauty therapy. This is a growing and ever-changing industry where there is always new treatments and techniques to learn. Being a teacher is very rewarding especially when seeing the learners achieve their qualifications and move on to employment within our industry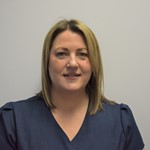 Emma Forgie
Hairdressing Lecturer
I am a passionate, experienced educator with a wealth of knowledge and experience in industry, with Master Colour Expert status. I love being a part of students' success and creativity for the ever-growing industry, as well as helping create hairdressers of the future.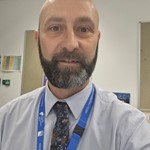 Gareth Lloyd
Engineering Lecturer
I have worked at West Lancashire College since 2021. I have delivered engineering subjects such as CAD, CNC and Design to BTEC L3 Extended Diploma Full time students and also L3 Apprentices. I also delivered CAD/CAM and Engineering Project to HNC/D students. Prior to teaching, I was a time served skills toolmaker, which involved machining techniques including Milling, Turning and Cylindrical/Surface grinding. I also worked extensively on the manufacture, maintenance and modification of Power Press tools.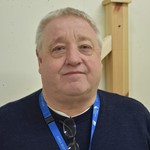 Gary Disley
Carpentry and Joinery Lecturer
I started work in the construction industry when I left school as a joiner /carpenter, I completed a three-year apprenticeship where I achieved my city and guilds qualifications followed by my advanced city and guilds. I have worked in the industry since working on various contracts throughout the country. I started education as an onsite assessor working with apprentices on site helping them to achieve their NVQ qualifications and I later moved into full time teaching and have done so for the last fourteen years, teaching full time students and apprentices up to level three.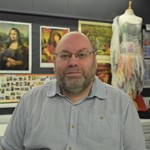 Gary Owens
Art and Design Lecturer
Like all of the Art staff at West Lancashire College, I am a working artist myself. It is always a pleasure to work with like-minded creative people and to see how their skills and ideas develop over time.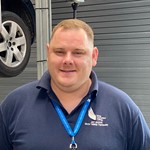 James Gleave
Motor Vehicle Tutor
I gained my Motor Vehicle qualifications at West Lancashire College and during my career, I have worked closely with BMW trained master technicians, as well as Mercedes and VW independent specialists.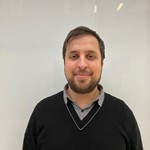 Jules Halder
Computer Science Lecturer
I have a degree in Web Systems Development and a First Honours Master's Degree in Cyber Security. I got into teaching to show students that computing isn't just about how to create Word documents or spreadsheets; it's much more interesting! I'm here to provide students with the building blocks they need to learn a range of knowledge, skills and behaviours in computing.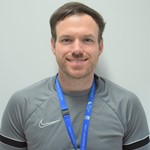 Jonathon Marlow
Public Services Lecturer
I have worked at West Lancashire College for 10 years, teaching on a variety of programmes and now, I teach Level 2 and Level 3 Public Services. I have a passion to help young people reach their potential and aim to develop their skills and qualities to move onto further education or employment. I like to encourage learners to develop their teamwork, communication and leadership skills, as well as offer further support to learners through enrichment activities, gym sessions and work experience.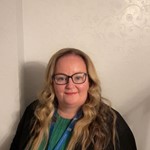 Kerri Clarke
Early Years Education Lecturer
I have great enthusiasm and passion for the Early Years Sector. I have a wealth of first-hand experience that can be passed down to our current students to enable them to succeed as an Early Years Practitioner.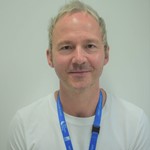 Lee Moorhouse
Carpentry and Joinery Lecturer
As a carpentry & joinery lecturer at West Lancashire College, my main aim is to create tradespeople of the future. With a grand total of 30 years in the trade, I think it's safe to say that Carpentry & Joinery is my passion. Working as both a Carpenter and a Joiner has taken me all over the British Isles and quite a few different countries throughout Europe, that I doubt I would have ever had the chance to visit. My job gives me the satisfaction of not only doing what I love to do, but also passing on my knowledge and skills, as well as hopefully trying to instil in others the passion I have.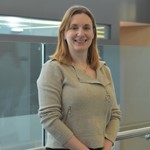 Leonie Darby
Head of A Levels
I am Head of A Levels, with particular responsibility for the School of Science and School of Medicine. As an experienced A Level Biology teacher, my passion lies in enabling all students to develop an appreciation for science and ultimately facilitate a student reaching their career aspiration having had the very best teaching and learning experience we can provide. I am very proud to lead a small but highly effective team. We work collaboratively to ensure that students leave us having reached their full potential and begin the next stage of their career with the very best life chances, whether that is going to medical school, science degree or apprenticeship. I am particularly proud of the level of support and how we actively remove barriers to learning and therefore success.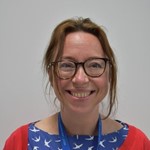 Lis Voges
Psychology Lecturer
My degree covered criminological and social aspects of psychology; social influence absolutely fascinates me! I come from a family where one of my parents was a clinical psychologist, so this language and this paradigm has always been part of my life and I love it. I have been at West Lancashire College since September 2022 and I truly have the best job in the world; teaching and learning with clever, motivated and interesting people every day who fill my head with fascinating and bonkers facts in each lesson before they go out into the world with their qualifications to make a valuable contribution to society.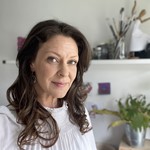 Louise Curran
Art and Design Tutor
As a multi-disciplinary artist and designer with a background career in film and television costume, I offer students a relevant and realistic insight into working in creative industry. As an educator, I have experience of working with learners of all ages, abilities, backgrounds, and beliefs, across a range of artistic disciplines. Effective art and design teaching offers a space which nurtures and challenges the individual and diverse creativity of every student and equips them with the technical skills and confidence to progress in their chosen specialism. I am passionate about what I do and consider it a privilege to play a role in enabling our students to realise their professional and creative potential.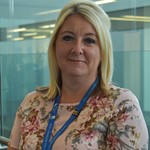 Lynsey Makin
Health and Social Care Lecturer
I am an experienced educator, with a background in health and care industries. I have a real passion in facilitating our learners' journey and watching as they achieve their goals and embark on their future careers. I am proud to be part of a highly effective team which offers nurture, high expectations and a drive to succeed, equipping our learners with the skills and confidence they need to recognise and reach their full potential.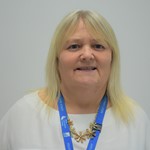 Mell
Early Years Education Lecturer
I have worked at West Lancashire college since March 2010 and I've been a part of the Early Years and Education sector for many years. I gain great satisfaction in teaching our students and equipping them with the knowledge, skills, and behaviours to succeed and reach their full potential. I feel privileged to be able to meet such wonderful students and be part of their learning journey, it is incredible to observe how they grow and develop into competent Early Years and Education practitioners.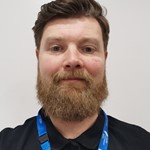 Mike Ashcroft
Engineering Lecturer
I am a time served engineer with over 22 years industry experience, working, across Aerospace, Automotive, Oil and Gas and Glass manufacturing sectors. Passionate about getting students to the best possible destinations, I actively interact with local industry to create the best opportunities for our learners. I use my own broad range of experience and industry knowledge to bring learning into a real-life context, sparking interest in students and take pride in developing the next generation of Engineers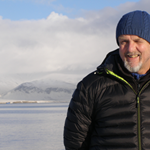 Mike Cooney
Public Services Lecturer
I have a wealth of educational experience at West Lancashire College. I have helped hundreds of students gain experience on the course, in order to achieve their goals in the Fire, Police or Armed Forces. I have extensive Mountain Rescue and Outdoor Activity knowledge, as well as being Expedition Leader qualified. I teach across all Public Services courses, specialising in Outdoor Activities, navigation, search and rescue skills; along with law and legal system, leadership and teamwork activities and how Public Services deal with major incidents, such as terrorism, health diseases and flooding.
Nigel Jackson
Apprenticeship Curriculum Manager
I have worked in Apprenticeships for 15 years, as well as being a former Engineer Apprenticeship during my time at college. The great aspect about students doing an Apprenticeship is that they can earn whilst they learn, the Apprenticeship standards meet the industry needs which is ideal for their full time job, as well as assisting with the national shortage of knowledge and skills gaps.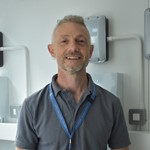 Paul O'Brien
Electrical Lecturer
The most rewarding part of my job is seeing students of all ages make that start with us and then go on to find a role that suits them. We set students on the path to apprenticeships, further study, full-time employment, or simply to feel more confident around their electrical equipment at home. Each year, our students typically range in age from 16 to 50 years across both day and evening courses. No matter what your stage in life or future ambition our electrical courses provide the launchpad for your electric future.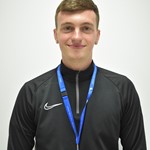 Robert Boardman
Sports Lecturer
Having worked through my PGCE in further education this academic year, I have recently gained my first job as a teacher in Sports at West Lancashire College. Being a teacher has always been my biggest passion and career goal ever since I can remember. My favourite part of teaching is working alongside students to achieve their own personal goals and seeing that 'light bulb' moment when they have worked so hard on a topic they struggle with. I am very excited to my first full year in teaching and inspiring the younger generation to pursue their career goals.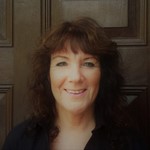 Ruth Winstanley
Business Lecturer
I have had the privilege of working for West Lancashire College since 2004. I am the course leader for the AAT accountancy qualifications in addition to being a lecturer on the Business courses. I run my own accountancy business and hold the position of management accountant working in industry during the rest of my week. My informed knowledge and experience ensure that students receive specialist and up-to-date teaching of finance and business units. My specialisms are accounting, finance, law, and business decision making.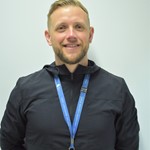 Ryan Smith
Public Services Lecturer
I've had the pleasure of working at West Lancashire College for over 10 years, after studying my degree in Sports Coaching and playing semi-professional sport. I thoroughly enjoy organising an array of trips and visits for the students to succeed and develop in both practical environments, as well as in the classroom. With my key links to employers in the Public Services industry, I can offer our students a variety of knowledge and introduce them to their potential future role.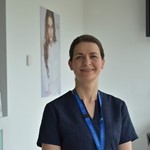 Samantha Pillai
Beauty Therapy Lecturer
I have worked in the Beauty industry since 2001 in which I have gained a lot of experience and knowledge to pass onto our students. I joined Steiner Transocean and became a senior spa therapist on board their luxury cruise liners, before turning to teaching for the last 13 years. I have a strong passion for the beauty industry and a keen eye for detail in everything that I do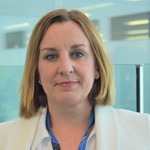 Suzanne Gibson
Health and Social Care Lecturer
I teach on the Level 2 and 3 Health and Social Care programmes and as an experienced teacher, my passion lies in enabling all students to develop an appreciation for health, nutrition and its key role in a healthy lifestyle. I enjoy teaching Health and Social Care and find it really rewarding when our students work hard to progress to positive destinations, such as employment in care settings and university to study a wide range of courses. I am part of a small but highly effective and hardworking team who strive to enable our students to do well and progress and meet their full potential. We offer a caring and nurturing teaching environment for our learners.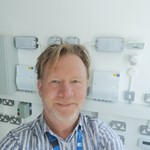 Trevor Wells
Electrical Lecturer
I moved into teaching in 2009 and have worked at West Lancashire College since then, delivering Level 2 and Level 3 courses to wonderful students, as well as Level 3 Apprenticeships.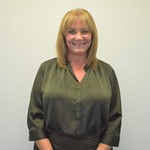 Wendy Bennett
Head of Curriculum for Health and Service Industries
I am Head of Curriculum for Health and Service Industries, departments include Sport, Art & Design, Beauty, Hair, Public Services, Inclusive Learning, Education, Health, Business, Digital and Access. I am an experienced college manager and have been working in education for 21 years. My background is health, education and care, I'm the college lead for T Levels and an External Quality Assurer. As a manager and leader, I support both colleagues and learners, creating opportunities that support the development of the required knowledge, skills and behaviours to become successful members of our community and our wider society by being prepared to make positive personal and professional contributions.