Hair and Beauty offers an array of opportunities: meeting new people, building relationships, creating positive changes and potentially becoming your own boss.
Take your skills to the fashion industry, work in film or telly. Models, actors and celebs all need to look good, as well as work for companies. So let your artistic flair run wild as you help people feel younger, uncover their true personality, express a creative side or unleash a rebellious streak. Hair and beauty are a fast-moving industries and you must stay on top of new trends and techniques. It can give you a platform to make a name for yourself on a local, national or global stage. Learn the latest hair and beauty techniques in The Imagery Hair & Beauty Academy with West Lancashire College.
Next Event
West Lancashire College
Monday 16th October 2023
4:30pm - 7:00pm
Find out more
Hair and Beauty at West Lancashire College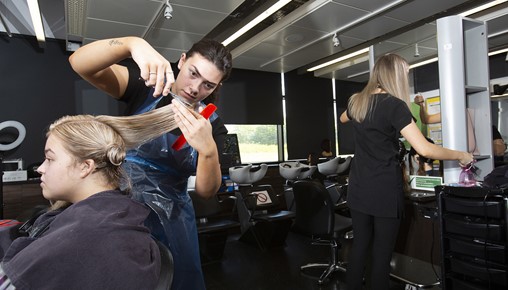 What can I do with a career in Hair and Beauty?
Meet our students and tutors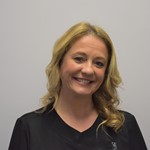 Alison Barford
Hairdressing Lecturer
I have worked in the hairdressing industry for over 30 years, with 15+ years as a hairdressing educator. I enjoy seeing our students reach their potential and progressing in the hairdressing industry. I also enjoy developing my own skills and passing this on to students. As a lecturer, I ensure students reach their full potential and achieve their hairdressing qualifications by managing and providing an effective learning environment. Students will gain the essential knowledge, skills and confidence to prepare them to work in the hairdressing sector.
Claire Procter
Beauty Therapy Lecturer
I have been in the Spa and Beauty industry for more than 20 years. I completed my training at Skelmersdale College and enjoyed every minute of it. My career started working on board a cruise ship as a Spa and Massage Therapist. This enabled me to travel around the world visiting many countries doing the job I love. After this I lived and worked abroad finally returning to the UK being self-employed. I have worked at West Lancashire College for 19 years and teach level 1 – 4 in beauty therapy. This is a growing and ever-changing industry where there is always new treatments and techniques to learn. Being a teacher is very rewarding especially when seeing the learners achieve their qualifications and move on to employment within our industry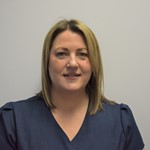 Emma Forgie
Hairdressing Lecturer
I am a passionate, experienced educator with a wealth of knowledge and experience in industry, with Master Colour Expert status. I love being a part of students' success and creativity for the ever-growing industry, as well as helping create hairdressers of the future.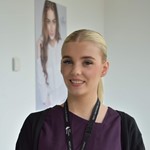 Lilly-Mae
Beauty Therapy Student
I am currently studying the Beauty Therapy Level 2 at West Lancashire College. My teachers Claire and Sam are excellent and they're extremely very caring towards their students. I will be moving onto Level 3 in September, as well as getting a placement in the industry. My goal is to work on cruise ships, which my course is helping me work towards.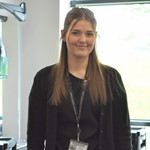 Maisie
Hairdressing Student
I chose to study on the Level 2 Hairdressing course as you are able to be creative, whilst you learn. My tutors are very supportive and have helped to me progress, as well as gain confidence in all aspects of the course. At the start of the year, I was selected to be part of the Creative Hair Team and because of that, I've seen a big improvement in myself and the hairdressing skills that I have. In the future, after completing Level 3, I would like to work in a salon and eventually have my own business.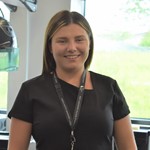 Natascha
Hairdressing Student
I am currently studying the Level 2 Hairdressing course at West Lancashire College, where I am really enjoying learning new skills that I never thought I would have. Both of my tutors, Emma and Alison, have supported me throughout and they have shown me how to conquer my fears and my 'I can't do it' frame of mind. I was selected to take part in a Creative Hair Team within my course and since being in that team, my skills have improved more and more. I am excited to see what my future in the Hairdressing industry looks like.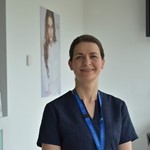 Samantha Pillai
Beauty Therapy Lecturer
I have worked in the Beauty industry since 2001 in which I have gained a lot of experience and knowledge to pass onto our students. I joined Steiner Transocean and became a senior spa therapist on board their luxury cruise liners, before turning to teaching for the last 13 years. I have a strong passion for the beauty industry and a keen eye for detail in everything that I do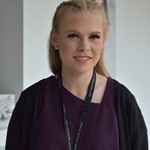 Sophie
Beauty Therapy Student
I chose to study Beauty Therapy because I really enjoy the topics that the course offers. The practical elements of the course are what I really enjoy the most, as I can see where to improve my skills. The support that I receive from my tutor's is great. In the future, I would like to work in a salon.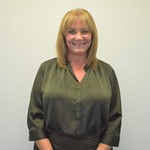 Wendy Bennett
Head of Curriculum for Health and Service Industries
I am Head of Curriculum for Health and Service Industries, departments include Sport, Art & Design, Beauty, Hair, Public Services, Inclusive Learning, Education, Health, Business, Digital and Access. I am an experienced college manager and have been working in education for 21 years. My background is health, education and care, I'm the college lead for T Levels and an External Quality Assurer. As a manager and leader, I support both colleagues and learners, creating opportunities that support the development of the required knowledge, skills and behaviours to become successful members of our community and our wider society by being prepared to make positive personal and professional contributions.