Whilst studying on our Electrical Engineering courses, students will learn valuable skills across a wide range of engineering disciplines, including working with hand tools, welding, domestic electrical circuits, machining, fitting and assembly techniques.
Next Event
West Lancashire College
Monday 5th February 2024
4:30pm - 7:00pm
Find out more
The Electrical Installations Level 2 Evening course is ideal for adults wanting to further their skills in the industry.
Length: 35 Weeks
Study: Part Time
Start date: 4th September 2024
Location: West Lancashire College

View Course
This course is ideal for any student who has an interest in the Electrical Installation sector, discovering what it has to offer for the future
Length: 35 Weeks
Study: Part Time
Start date: 3rd September 2024
Location: West Lancashire College

View Course
What can I do with a qualification in Engineering?
Daily tasks:
Examines electrical plant or machinery, domestic appliances and other electrical assembly for faults using test equipment and replaces worn parts and faulty wiring.
Installs electrical plant, machinery and other electrical fixtures and appliances such as fuse boxes, generators, light sockets etc..
Assembles parts and sub-assemblies using hand tools and by brazing, riveting or welding.
Cuts, bends and installs electrical conduit.
Selects, cuts and lays wires and connects to sockets, plugs or terminals by crimping, soldering, brazing or bolting.
Examines drawings, specifications and wiring diagrams to determine the method and sequence of operations.
Daily tasks:
Reports as required to managerial staff on work-related matters.
Determines or recommends staffing and other needs to meet productivity requirements.
Liaises with managers and contractors to resolve operational problems.
Establishes and monitors work schedules to meet productivity requirements.
Directly supervises and coordinates the activities of construction and building workers and/or subcontractors.
Meet our students and tutors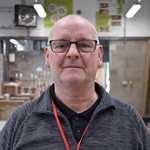 Alan Finnetty
Bricklaying Lecturer
I am a passionate brickwork lecturer with over 40 years of experience in construction, I have developed a broad range of knowledge and skills building large homes, hospitals, and schools with recognised construction companies. I have extensive experience as a mentor and teacher for a diverse range of students with over 15 years in education for ages ranged 16-18yrs and adult students. I have gained qualifications for tutoring brickwork at levels 1, 2 and 3 diplomas, IQA and Assessing. I have experienced, in further education, broader ranges of teaching to SEN and school groups.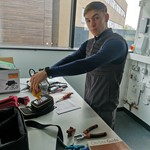 Alex
Electrical Student
I've been a student at West Lancashire College since September, not knowing or understanding a concept or formula before starting the course but with the help of my tutors, I've worked hard to ensure I learn as much as possible. This summer, I will be embarking on a working holiday in Florida, with two electrical companies and the possibility of a full-time position.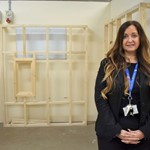 Amanda Maddocks
Curriculum Manager for Construction, National Secretary of British Association of Construction Heads
As Curriculum Manager for Construction, I have high expectations for both student and staff. I am passionate about ensuring the learning experience in Construction is the very best it can be, always looking for additional opportunities that students wouldn't get anywhere else. We create a safe and supportive environment to ensure all learners reach their full potential and progress into the Construction Industry, with support from our network of employer links.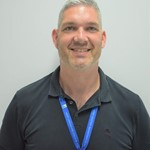 Anthony Dickinson
Bricklaying Lecturer
I have been a lecturer at West Lancashire College for 10 years and prior to working here, I was part of the Construction industry for more than 28 years, where I developed a broader range of knowledge and skills. I am dedicated and knowledgeable college lecturer with a passion for education and a strong commitment to student success. My extensive knowledge base allows me to provide in-depth insights and practical applications to students, fostering a deeper understanding of the subject with adept and design and develop curriculum that align with the needs of my students and the course objectives. I incorporate a variety of teaching methods, such as lectures, interactive discussions, case studies, and hands-on activities, to promote active learning and cater to diverse learning styles.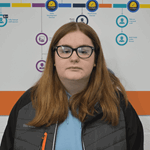 Carla
Carpentry and Joinery Student
I am a Carpentry and Joinery Level 2 student at West Lancashire College, where I am learning about the welfare in construction, as well as the principles of building construction. I am thoroughly enjoying the course as it's fun and something a little bit different for me. My future will consist of going into a full time job where I can put my valuable Carpentry and Joinery skills to the test.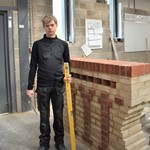 Dylan
Bricklaying Student
I chose the Bricklaying course at West Lancashire College as it will help me in aiming towards an Apprenticeship in the industry. It is a fantastic hands-on, practical course which I am really enjoying. Alan has been a fantastic tutor throughout my time here and I am very grateful for his dedication to seeing students thrive.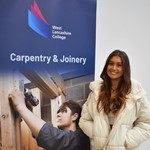 Florence
Carpentry and Joinery Student
I am a Level 1 Carpentry and Joinery student and I have chosen this course as I have a dream of becoming an Interior Designer, so I want to understand the skills behind the industry. My next steps will be to complete the course and move onto Level 3 Art and Design, to continue achieving my dream.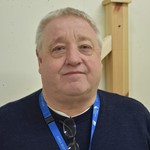 Gary Disley
Carpentry and Joinery Lecturer
I started work in the construction industry when I left school as a joiner /carpenter, I completed a three-year apprenticeship where I achieved my city and guilds qualifications followed by my advanced city and guilds. I have worked in the industry since working on various contracts throughout the country. I started education as an onsite assessor working with apprentices on site helping them to achieve their NVQ qualifications and I later moved into full time teaching and have done so for the last fourteen years, teaching full time students and apprentices up to level three.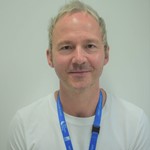 Lee Moorhouse
Carpentry and Joinery Lecturer
As a carpentry & joinery lecturer at West Lancashire College, my main aim is to create tradespeople of the future. With a grand total of 30 years in the trade, I think it's safe to say that Carpentry & Joinery is my passion. Working as both a Carpenter and a Joiner has taken me all over the British Isles and quite a few different countries throughout Europe, that I doubt I would have ever had the chance to visit. My job gives me the satisfaction of not only doing what I love to do, but also passing on my knowledge and skills, as well as hopefully trying to instil in others the passion I have.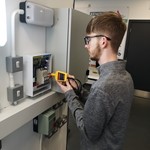 Michael
Electrical Student
As an Electrical student, I've progressed from Level 2 to Level 3, with my knowledge and understanding of the course consistently growing. I pride myself on having a great attention to detail, a deep understanding of electrical science principles and I am aiming to gain an electrical mechanical apprenticeship at Jaguar Land Rover.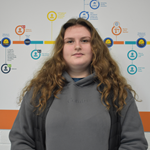 Mollie
Plumbing Student
I am currently studying the Level 2 Plumbing course at West Lancashire College and I chose this as I wanted to be different, to take my career in a direction that nobody else would choose for me. I have applied to be an Apprentice with the college in the near future, which I am really looking forward to. Amanda Maddocks has been fantastic with helping me to apply and has offered a lot of advice for the future.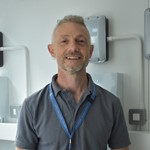 Paul O'Brien
Electrical Lecturer
The most rewarding part of my job is seeing students of all ages make that start with us and then go on to find a role that suits them. We set students on the path to apprenticeships, further study, full-time employment, or simply to feel more confident around their electrical equipment at home. Each year, our students typically range in age from 16 to 50 years across both day and evening courses. No matter what your stage in life or future ambition our electrical courses provide the launchpad for your electric future.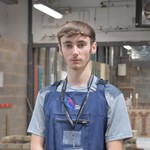 Owen
Bricklaying Student
I am due to complete my Level 2 course in Bricklaying, where I've successfully completed my practical units in line with the construction standards, as well as completing my Health and Safety and Principles of Building City & Guilds online exams in which I earned a distinction grade. The support at West Lancashire College has been amazing; my tutor Alan is always there to support me and my classmates with all elements of the course. I am hoping to find an Apprenticeship or progress onto the Level 3 Bricklaying course.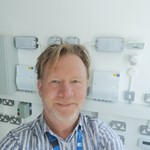 Trevor Wells
Electrical Lecturer
I moved into teaching in 2009 and have worked at West Lancashire College since then, delivering Level 2 and Level 3 courses to wonderful students, as well as Level 3 Apprenticeships.