Where would the world be without the exceptional minds of Da Vinci, Tesla, Edison, Alexander Graham Bell and many more? We would have no trains, cars, planes, radios, x-ray machines, phones or lights. Have you heard of a man called Steve, who found Apple? Not Steve Jobs, the less famous one, Steve Wozniak. 
Students will study communications for engineering technicians, engineering projects, mathematics for engineering technicians, mechanical principles and applications, electrical and electronical principles, computer aided drafting, thermodynamics and electronic fault-finding. You will also experience guest speakers from the industry, trade shows, work on live projects, enjoy trips and visits with your classmates to London, as well as being linked to valuable employers as we assist you in progressing towards an Apprenticeship.
Next Event
West Lancashire College
Monday 16th October 2023
4:30pm - 7:00pm
Find out more
Engineering at West Lancashire College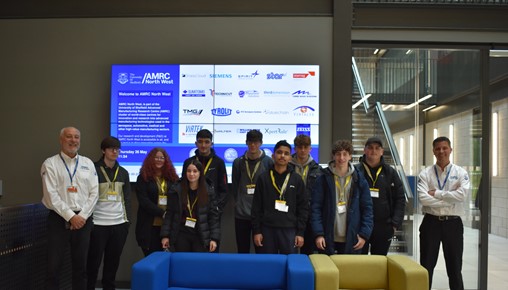 What can I do with a career in Engineering?
Meet our students and tutors
Anthony Robinson
Curriculum Manager for Engineering
I have vast automotive industry experience and I've had a number of job roles within the sector, including diagnostic technician and workshop controller with manufacturers, such as Honda, Toyota and Lexus. I joined West Lancashire College in 2007 and have also been part of a team of authors who revised the popular Hillier's Fundamentals of Automotive Electronics textbook. I am a fully qualified Level 4 Hybrid and EV master technician.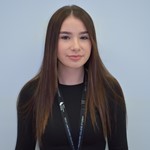 Fay
Engineering Student
Within my course, we cover many core units and in particular, Mathematics for Engineering Technicians is a personal favourite of mine. My career ambition is to become an architect, in which the Engineering course is preparing me for my next steps into Civil Engineering degrees and applying for universities.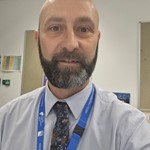 Gareth Lloyd
Engineering Lecturer
I have worked at West Lancashire College since 2021. I have delivered engineering subjects such as CAD, CNC and Design to BTEC L3 Extended Diploma Full time students and also L3 Apprentices. I also delivered CAD/CAM and Engineering Project to HNC/D students. Prior to teaching, I was a time served skills toolmaker, which involved machining techniques including Milling, Turning and Cylindrical/Surface grinding. I also worked extensively on the manufacture, maintenance and modification of Power Press tools.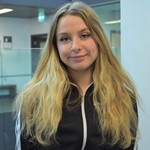 Grace
Engineering Student
I chose to study Engineering, as my family are very passionate about the subject and I really enjoyed learning about the topic in high school, so I wanted to continue studying whilst at West Lancs. My favourite part is the workshop, where we create a variety of projects including a Plunbob. My next steps are an Apprenticeship with an Engineering company in Wigan and once I have completed that, I would like to aim towards being a project leader or a manager.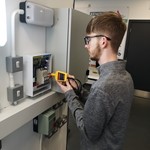 Michael
Electrical Student
As an Electrical student, I've progressed from Level 2 to Level 3, with my knowledge and understanding of the course consistently growing. I pride myself on having a great attention to detail, a deep understanding of electrical science principles and I am aiming to gain an electrical mechanical apprenticeship at Jaguar Land Rover.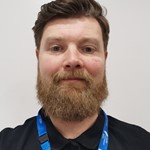 Mike Ashcroft
Engineering Lecturer
I am a time served engineer with over 22 years industry experience, working, across Aerospace, Automotive, Oil and Gas and Glass manufacturing sectors. Passionate about getting students to the best possible destinations, I actively interact with local industry to create the best opportunities for our learners. I use my own broad range of experience and industry knowledge to bring learning into a real-life context, sparking interest in students and take pride in developing the next generation of Engineers