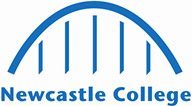 Medical (diagnostic) radiographers operate x-ray machines, ultrasound, magnetic resonance imaging and other imaging devices for diagnostic and therapeutic purposes, assist in the diagnosis of injuries and diseases and are involved in intervention procedures such as the removal of kidney stones. They operate under the supervision of senior staff. Therapeutic radiographers specialise in the planning and administration of radiotherapy treatment for patients with cancer.
£37,518
Median Salary
New workers start around £18,138. Normal pay is £37,518 per year. Highly experienced workers can earn up to £81,773.
Daily Tasks
Carries out post-treatment reviews and follow-ups.
Explains treatment to patient and management of any side effects.
Calculates radiation dosage and maps volume to be treated.
Plans course of treatment with clinical oncologists and physicists.
Maintains records of all radiographic/therapeutic work undertaken.
Positions patient and operates x-ray, scanning or fluoroscopic equipment.
Decides length and intensity of exposure or strength of dosage of isotope.
Verifies identity of patient and ensures that necessary preparations have been made for the examination/treatment.
Assesses patients and interprets clinical requirements to determine appropriate radiographic treatments.
Uses a range of imaging devices for diagnostic and therapeutic purposes.
Skills employers are asking for
Speaking
Reading Comprehension
Active Listening
Critical Thinking
Writing
Active Learning
Learning Strategies
Monitoring
Mathematics
Science
Our Access To Higher Education course is ideal for adult learners over the age of 19 who would like to work in the Nursing or Midwifery field.
Length: 35 Weeks
Study: Part Time
Start date: 4th September 2023
Location: West Lancashire College

View Course
The School of Medicine is the very first of its kind and offers a unique learning experience in a variety of roles in the medical sector.
Length: 2 Years
Study: Full Time
Start date: 4th September 2023
Location: West Lancashire College

View Course