The School of Medicine
The School of Medicine
The School of Medicine is much more than studying Science A Levels, as students can expect inspirational workshops, lectures and seminars delivered to them by doctors and professors from top university medical schools. This exceptional programme offers our students outstanding support during their two-year course, helping every learner reach their potential. Students are supported by 33% more contact time than other colleges plus an additional timetabled support tutorial with their teachers in every A level subject.
You will study Biology and Chemistry at A Level, plus one other subject from A Level Mathematics, A Level Psychology, A Level Sociology and Criminology BTEC. For suitable students, there is an opportunity to complete an EPQ to support their application to Medicine.
Next Event
West Lancashire College
Monday 16th October 2023
4:30pm - 7:00pm
Find out more
The School of Medicine is the very first of its kind and offers a unique learning experience in a variety of roles in the medical sector.
Length: 2 Years
Study: Full Time
Start date: 2nd September 2024
Location: West Lancashire College

View Course
Meet our students and tutors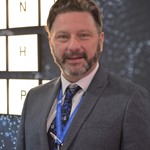 Andy Higham
Chemistry Lecturer
I started teaching chemistry in 2004 and I have worked at West Lancashire College since November 2021. I enjoy teaching to all the students in my classes, helping them to achieve outstanding success. Chemistry is a subject that can develop the student in many more ways than simply subject knowledge and it is a pleasure to see all my students fulfil their undoubted potential during the course. I have enjoyed success in many different roles in education, including pastoral leadership, head of department, head of faculty, as well as teaching and learning coaching. During this time, I have been lucky to work with some fantastic educators and truly inspirational people. I aim to use my years of experience in industry and education, in every chemistry lesson, to enthuse and motivate the students at West Lancashire College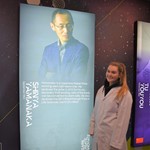 Elizabeth
School of Medicine Student
My experience at West Lancashire College has been very positive, especially with helping me gain my work experience placement in a dental practice. I shadowed both the dentist and the hygienist, in which I was taught to chart and also made my own impressions and fillings.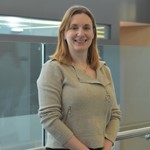 Leonie Darby
Head of A Levels
I am Head of A Levels, with particular responsibility for the School of Science and School of Medicine. As an experienced A Level Biology teacher, my passion lies in enabling all students to develop an appreciation for science and ultimately facilitate a student reaching their career aspiration having had the very best teaching and learning experience we can provide. I am very proud to lead a small but highly effective team. We work collaboratively to ensure that students leave us having reached their full potential and begin the next stage of their career with the very best life chances, whether that is going to medical school, science degree or apprenticeship. I am particularly proud of the level of support and how we actively remove barriers to learning and therefore success.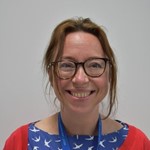 Lis Voges
Psychology Lecturer
My degree covered criminological and social aspects of psychology; social influence absolutely fascinates me! I come from a family where one of my parents was a clinical psychologist, so this language and this paradigm has always been part of my life and I love it. I have been at West Lancashire College since September 2022 and I truly have the best job in the world; teaching and learning with clever, motivated and interesting people every day who fill my head with fascinating and bonkers facts in each lesson before they go out into the world with their qualifications to make a valuable contribution to society.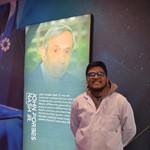 Rajdeep
School of Medicine Student
Staff are more than welcome to aid you in your studies, but also provide exceptional resources to boost your understanding of what being a medical professional entails. All tutors give helpful insights on UCAS applications and what to expect with medical aptitude assessments too.
What can I do with a qualification in Science and Medicine?