Motor Vehicle Apprenticeship Event
This event is the perfect opportunity to find out more about our Motor Vehicle Apprenticeships available to employers across the North West.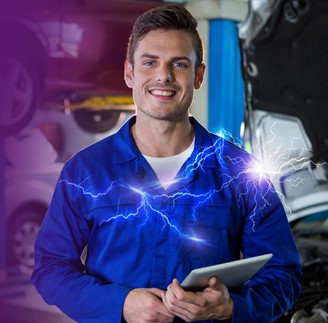 We are delighted to invite employers to our Motor Vehicle Apprenticeship Event
The event will include:
Complimentary refreshments

An in-depth look at the benefits of Apprenticeships

Employer incentives and grants available

Q&A session with our tutors

A tour of our Motor Vehicle training facility based within the Centre for Advanced Construction & Engineering

Find out about how Apprenticeships can benefit your business with fresh thinking, improve productivity and help to futureproof your workforce
Plus, discover more about grants available to you!
Apprenticeships can access further support in the form of apprenticeship grants. There are two available grants for Apprenticeships, these are:
Attendance grant - £2500 for each year your apprentice is in training, this is paid in instalments every 13 weeks

Achievement grant - £3500 on successful completion of the Apprenticeship
CITB have also recognised that the recruitment and enrolment process can be difficult to navigate for smaller companies and this has led to the introduction of further support. There is now have a dedicated new entrant employer support advisor, who can help you through the whole process, including: -
Help with setting up an Apprenticeship Account and support to access apprenticeship funding

Support to register with CITB and applications for the apprenticeship grants

Support with advertising and recruiting an apprentice

Mentoring Training on request

Staying connected to make sure they have the support they need to help an apprentice
Book your place today!