Employers
Deliver Apprenticeships
Whether you are looking for a new recruit or would like to train existing staff through an Apprenticeship programme, Apprenticeships offer an ideal route to allow you to mould and develop an individual. Apprenticeships can greatly enhance your business with fresh ideas, improve productivity and futureproof your workforce.
Apprenticeship Standards have been created by leading employers, so you can be certain that the training will meet and exceed the professional industry standards. Our Apprenticeship training enables employees to develop skills in their chosen discipline. develop essential soft skills needed in business and receive training to develop theoretical knowledge to improve their business performance.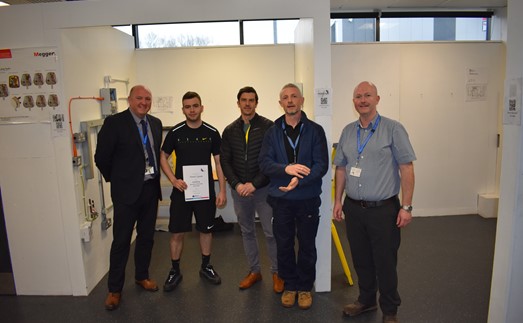 Offer an Apprenticeship
We work closely with employers across the North West to develop Apprenticeships that are tailored to the requirements of each individual business.
Browse our Apprenticeships and get in touch with us today via the form below. Our team will then be in touch to talk through your specific requirements. 
Browse Apprenticeships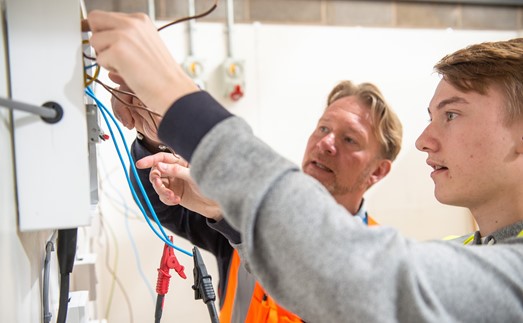 Train a current employee with us
Invest in their development
Did you know that you can use our Apprenticeship training to upskills and retrain your existing workforce? Apprenticeship training is available to all ages and can be used to fill key skill gaps within your business, boost employee motivation by investing in their development and improve staff retention. 
Apprenticeships are development opportunities that require commitment from both the individual conducting the Apprenticeship and their organisation: 
Apprenticeship training lasts for at least 1 year and employees must be employed for a minimum of 30 hours per week

The individual and the business must commit to 20% off the job training for the development. This usually includes attending West Lancashire College for 1 day a week

The role must support the Apprenticeship Standard. For example, if training as a Business Administration Apprentice, the employee's role must include administrative services in job roles such as, Office Administrator, Receptionist, Administration Assistant, Personal Assistant etc.